I think it is pretty funny that I didn't really catch onto William Morris (of Morris & Co fame) until I was in Sweden visiting a wallpaper shop in 2007. I'd seen the prints before in design school, but mostly in historical homes and very traditional decorating magazines and books, and I didn't take time to admire them because I'm not such a lover of super traditional decor in my own space.
Seeing William Morris in Sweden though, particularly in Swedish magazines showing home tours of lovely country spaces with a splash of William Morris wallpaper across an entry way wall or bedroom, or in a somewhat contemporary urban apartment, I was a changed woman. My mind opened to this whole new world of mixing periods and furnishings that is so typically European (in 2007 American decor was just becoming more "mixed", people still stuck very closely to a specific style like Shabby Chic or Industrial.)
Ever since, I really love seeing their traditional prints in contemporary spaces or country homes with lots of white walls and painted floors, and mid century furnishings in wood tones, mixed with clean Scandinavian furnishings (like Danish design from Muuto or Menu). I think you can really mix their prints so well in any type of decor setting if you have a good eye for color and if you just have a good feeling for design and what pairs well together, which may not be something you are born with BUT over time – with experience – you can pick it up. I made a board for you on Pinterest to see Morris & Co. prints in various interiors that may inspire you…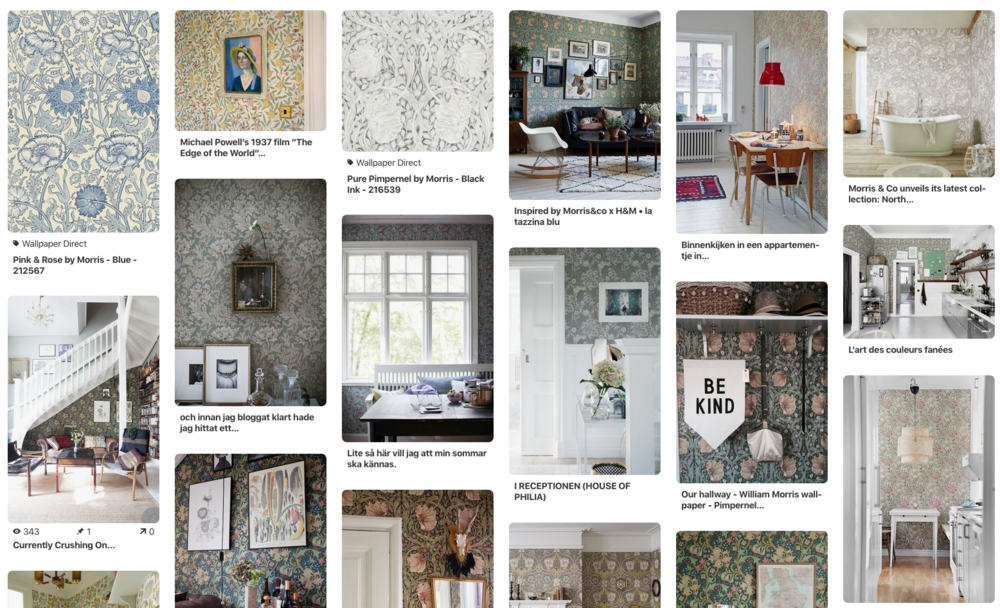 My Pinterest Board showing Morris & Co in various interiors
MY MORRIS & CO PINBOARD
Are you familiar with the brand? Oh of course you are, you're a design fan too. Traditionally speaking, they are known for their prints and patterns in the home – as upholstery, wallpaper and as curtains, pillows and custom bedding. Most recently, they with H&M on a capsule collection for fashion, I bought a blazer, and they've worked with MT Tape in Japan to create washi tape with their prints which I have and love… They also worked with Anthropologie on some some furniture.
Their current SS19 collection showcases the talents of May Morris, the daughter of William and one of the most influential women in English embroidery with her flawless techniques and a distinctive style from the Arts & Crafts movement. Here is a glimpse of their new collection, do you see anything that catches your eye?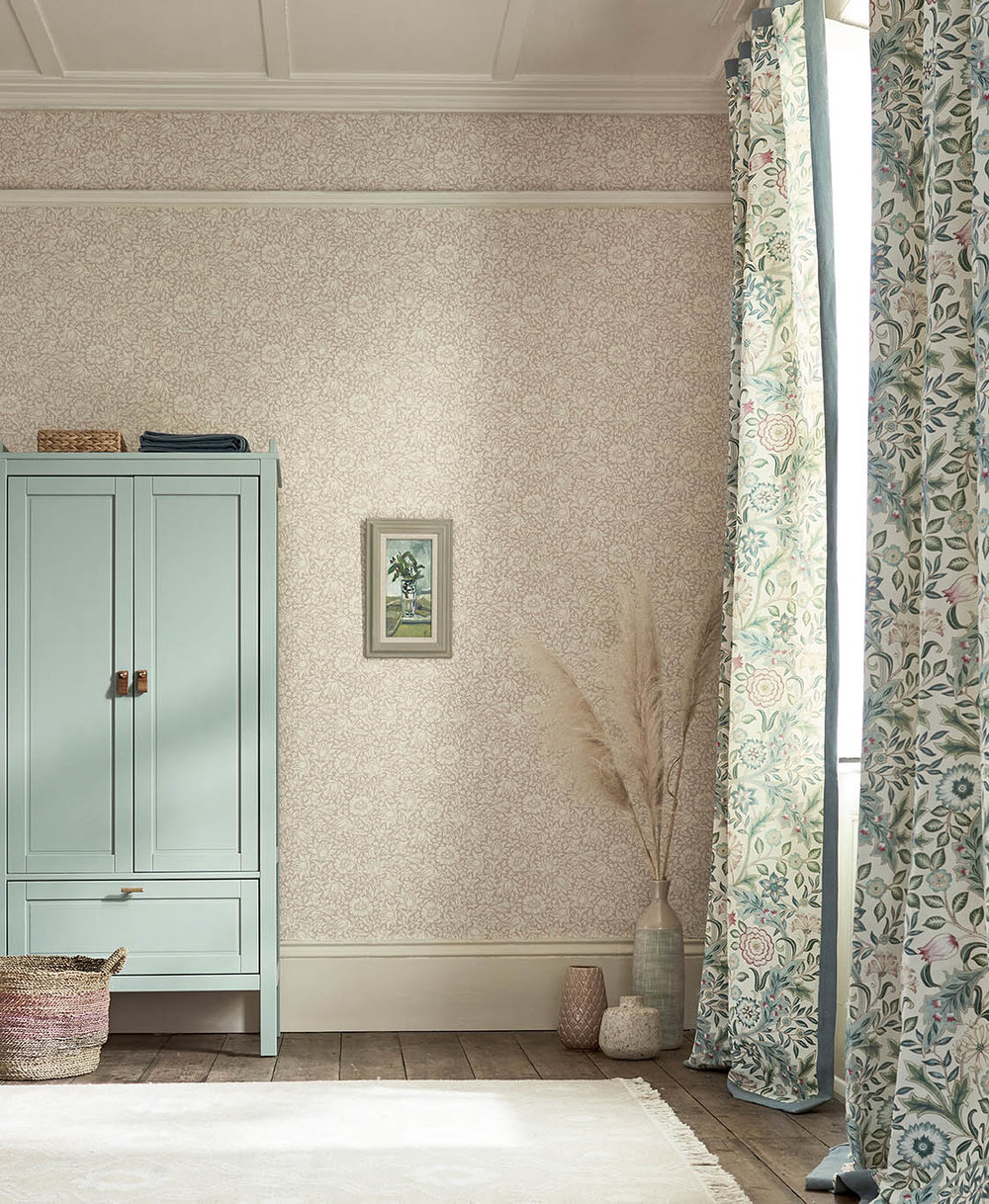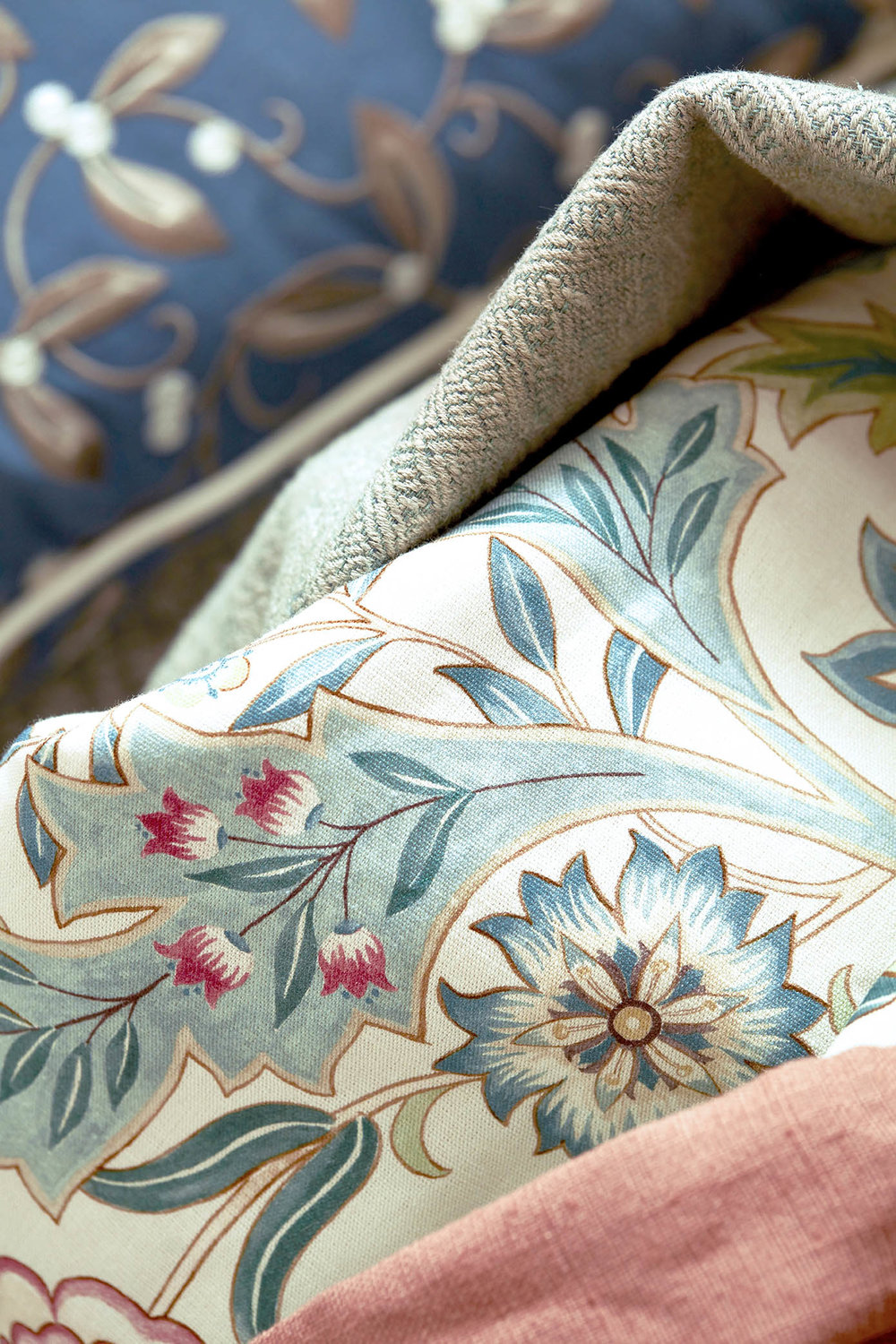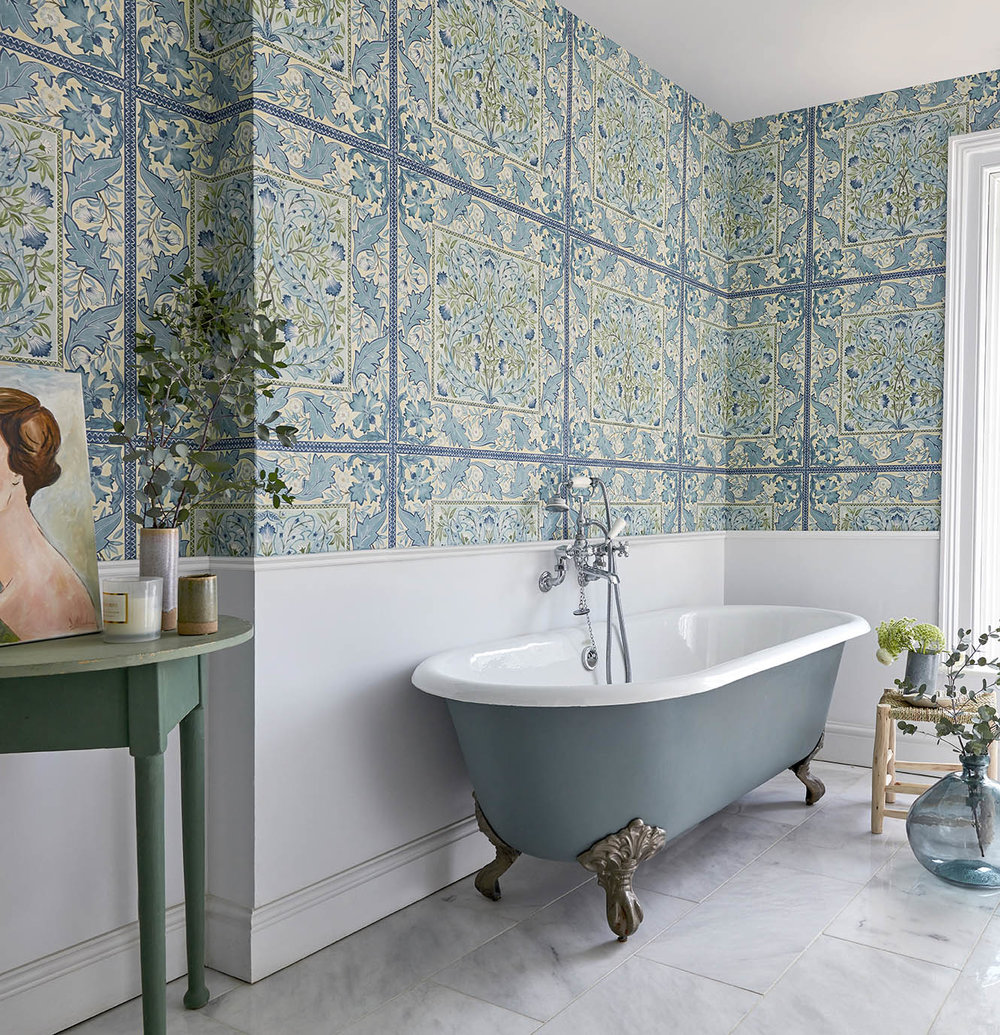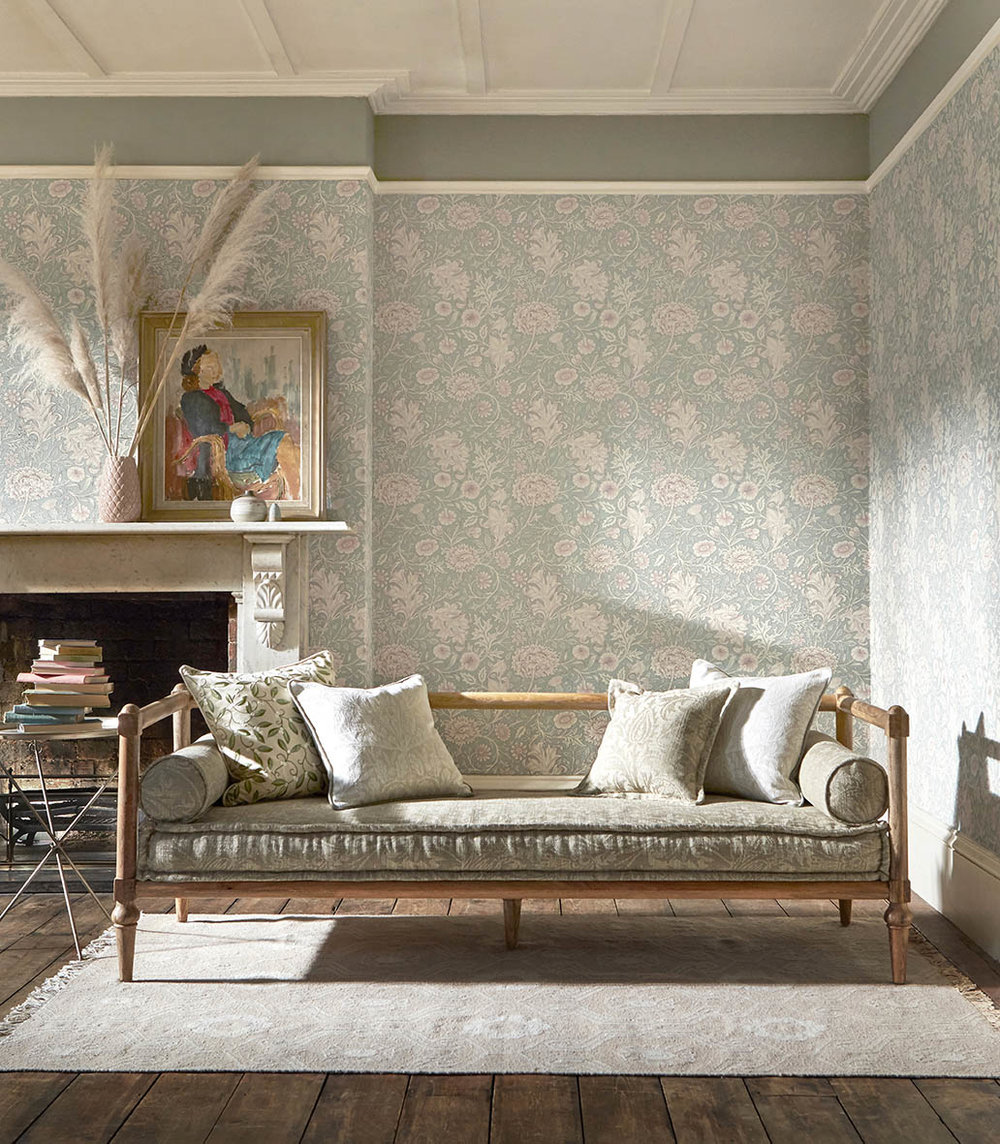 What do you think? Is this something that you can imagine in your own home? If so, how and where?
Have a lovely and restful Sunday.
Love,
Holly
(Images with permission from William Morris & Co)