Have you ever heard of flowers and plants trending? Whether you've noticed it or not, flowers and plants certainly do trend just like everything else in the interior world. For instance, we had the monstera trend, we went through a ficus fig leaf phase, then everything seemed to turn into pampas grass – which are still in vogue but lean more and more to the colorful side since people are into dyeing them lately. So what's next with flowers and plants? Well almost suddenly, I'm spotting Anthurium all over. Have you noticed?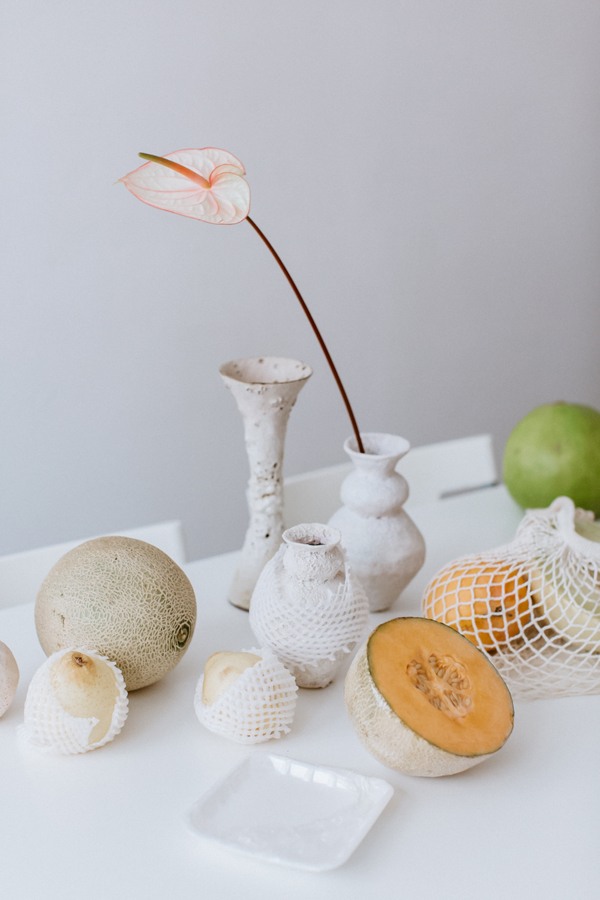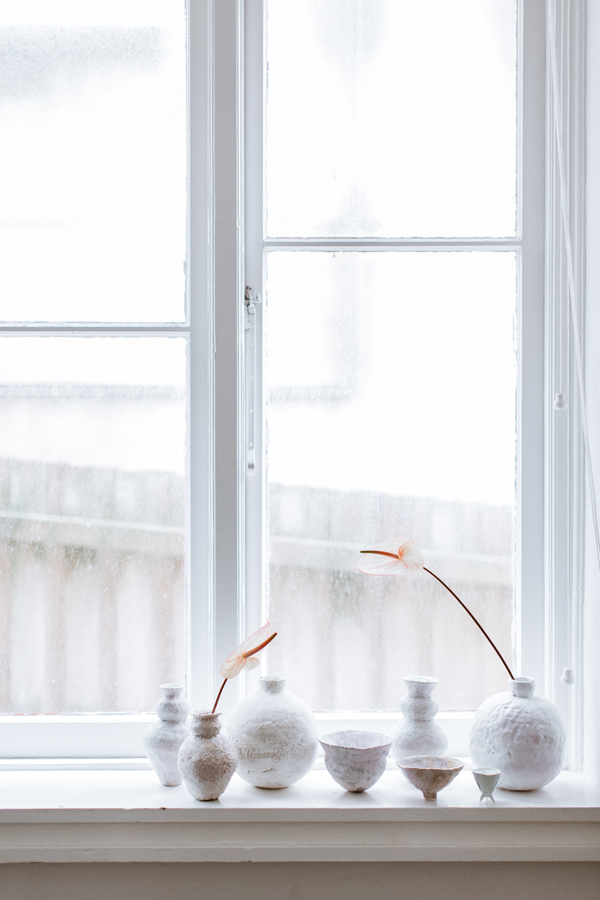 I remember this flowering plant so well from childhood because I called them "pinocchios". You may know Anthurium as tailflower, flamingo, or laceleaf depending on where you live in the world. (Note: In Greek, the name means tail flower, most likely because the flower looks like it has a tail.)
The most common Anthurium that most of us are familiar of here in Europe are the red ones. We have the red anthurium in nearly every garden shop.
But did you know that there are MANY colors? You can even buy the silk version in crazy tones like cobalt blue and neon yellow and some flower companies dye the real ones. But the colors that grow in nature tend to be in the family of red and orange, though you can spot green and cream ones too.
Last month my friend Gabi and I were in Hamburg and she bought a whole box of red ones at the flower shop. She nicely offered me some, but I don't like red flowers (included red roses!), so I politely declined. I don't know why, I just don't enjoy red flowers, not even on the balcony. Anyway, the red anthurium look like plastic to me, and are too shiny. But after some weeks of seeing them popping up randomly in people's homes, in tones of orange and cream, and on Instagram, in campaigns, I thought HMMMMM…. Could these terrestrial-looking flowers be the next pompus grass? What do you think?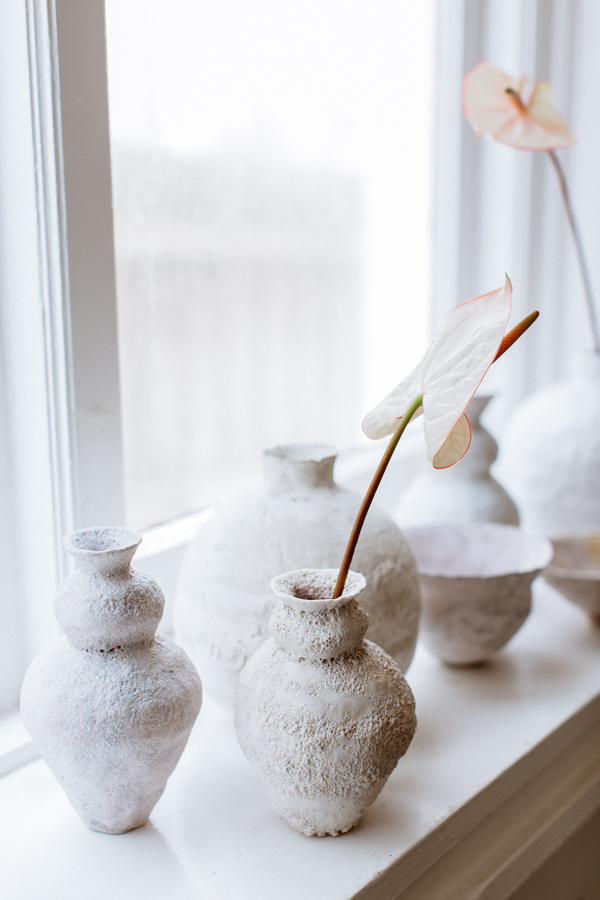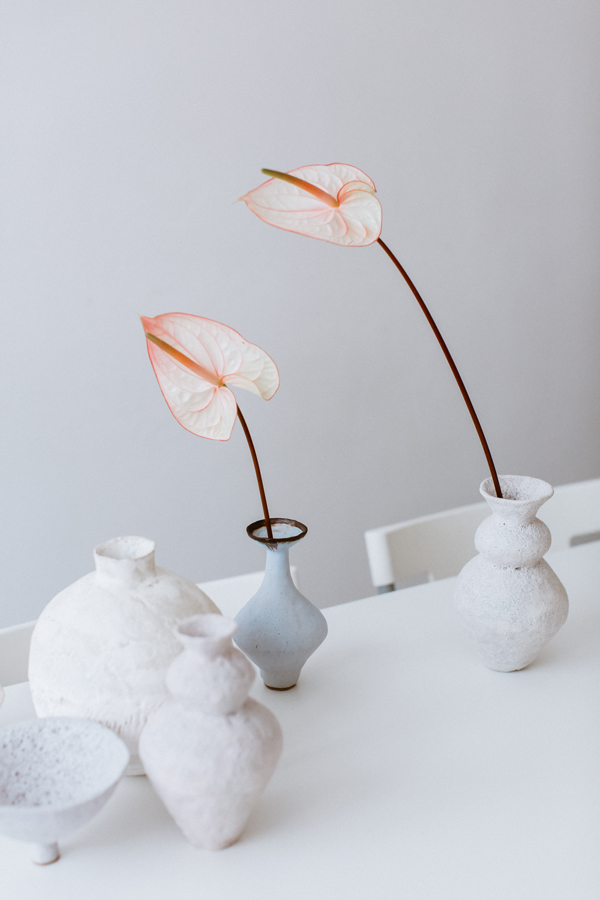 So, tell me the truth – DO YOU LIKE THEM? I have decided that I do, if they are not bright red, and I really do if they are mixed in with a bouquet of different flowers, with a few anthurium popping out here and there. What do you say???
Love,
Holly
Photography: Luisa Brimble Production & Styling: Nicole Valentine Don